Regular price
$34.97 USD
Sale price
$29.97 USD
Unit price
per
Sale
Sold out
Share
View full details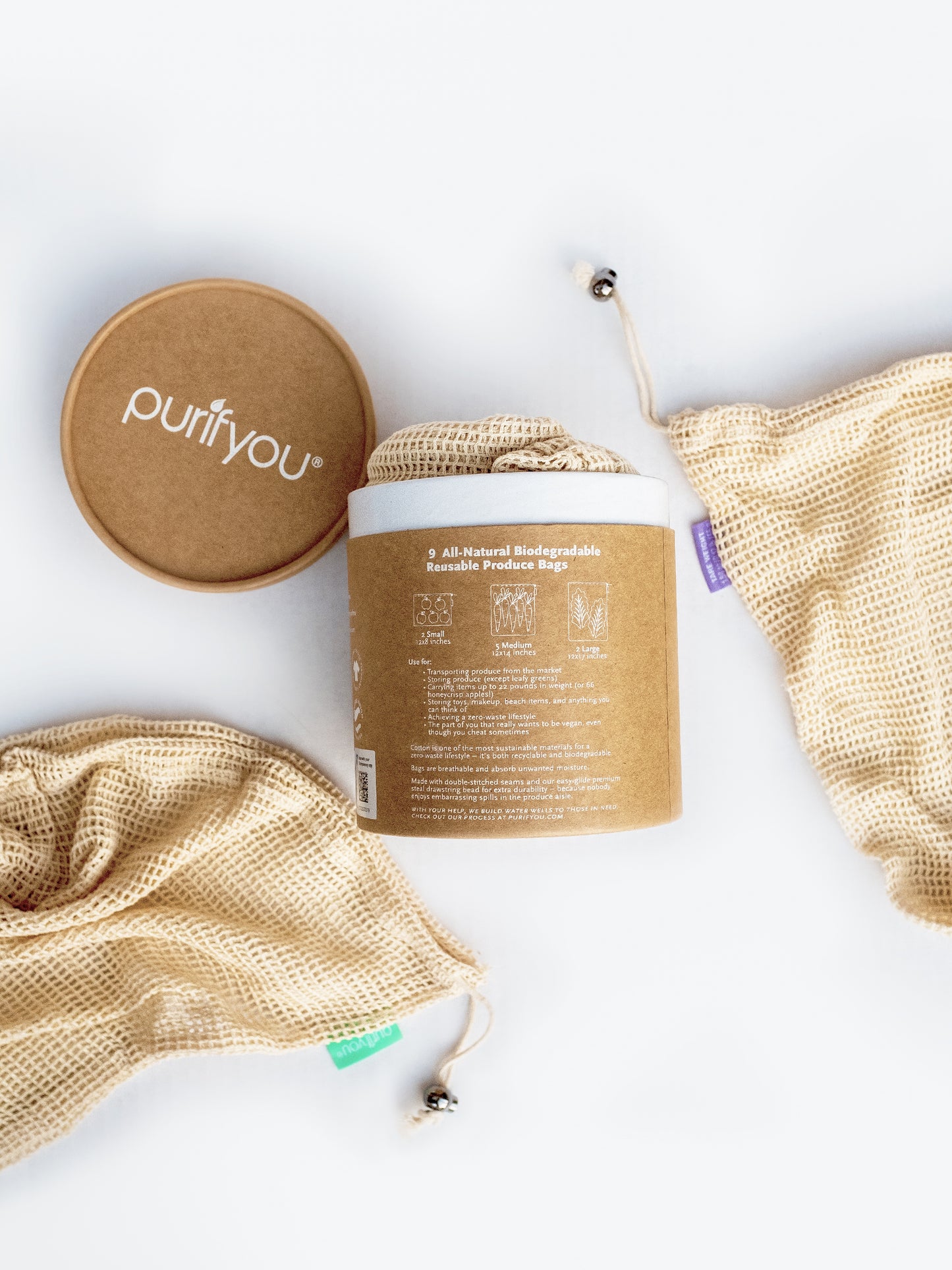 SAVE THE PLANET IN STYLE!
Save thousands of single-use plastics that could kill marine life and pollute our environment by using the most durable multi-purpose bag on the market.
PROJECT: GIVE BACK
Every bag you buy doesn't only help save the environment, but also helps in our sustainability efforts worldwide! A portion of our sales goes towards promoting sustainable living across the planet.
What you'll get:
9 pcs. Cloth Mesh Bags
FREE - 2 pcs. Fish Keychains
Sizes included per set:
2pcs. Small - 8x12"
5pcs. Medium - 14x12"
2pcs. Large - 17x12"
Features:
100% Food Safe
Made of premium raw, organic, unbleached cotton
Mesh Design - breathable, allows air circulation
Drawstring Bead-Lock - easily secure your bag and it's content
Unique Tare Weight Tags - conveniently shop without getting charged for the weight of the bag
Cloth Material: Organic Mesh Cotton
Drawstring Lock: Zinc Alloy Metal Bead
High quality reusable produce bags
These bags are seriously amazing! I could not get over the quality when I opened them. I keep these handy in the car for all of my grocery shopping. Reducing my carbon footprint has never been easier!
Thanks, Brook! Glad you like our bags. ❤