Regular price
$18.00 USD
Sale price
$14.97 USD
Unit price
per
Sale
Sold out
Share
View full details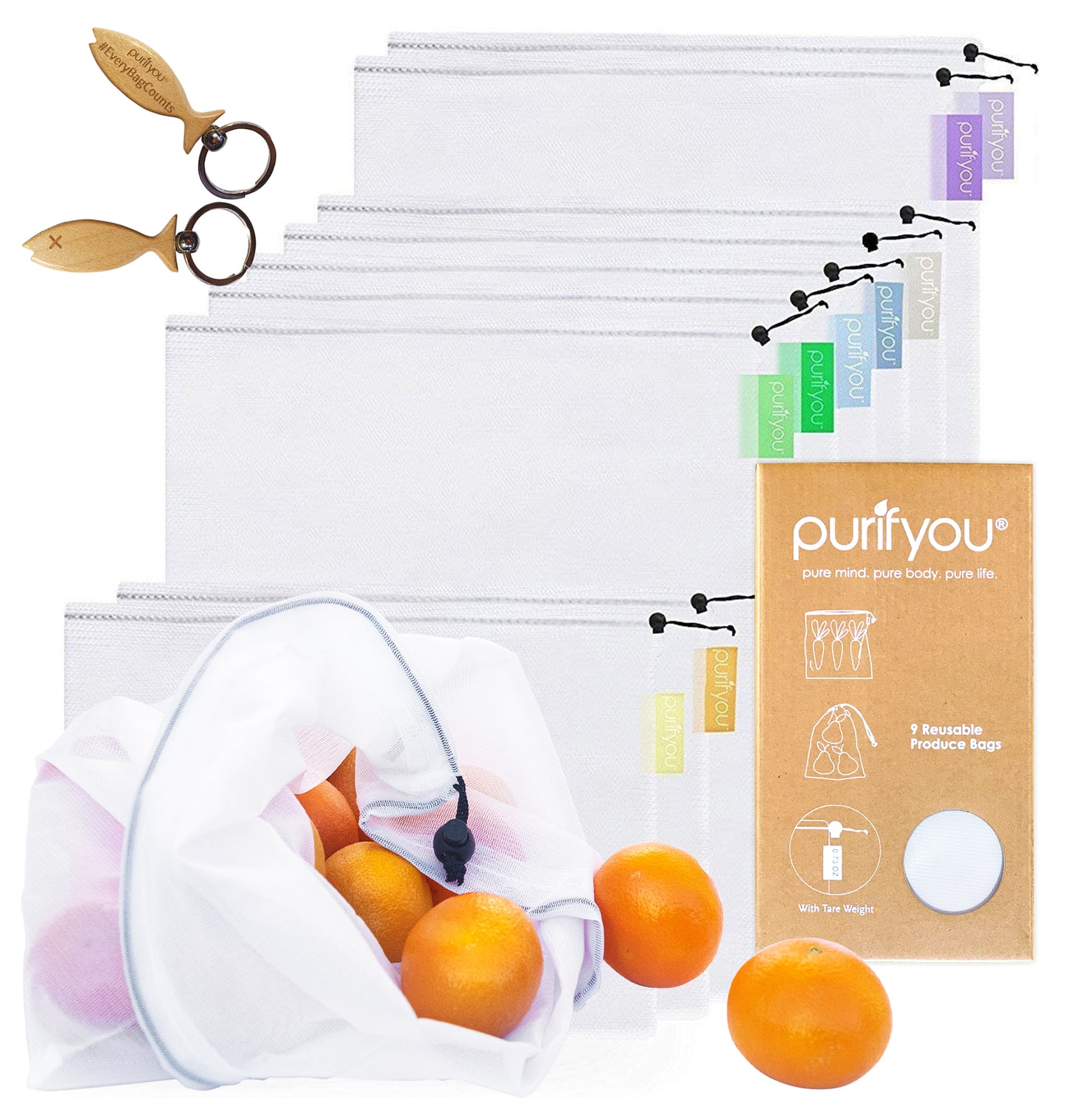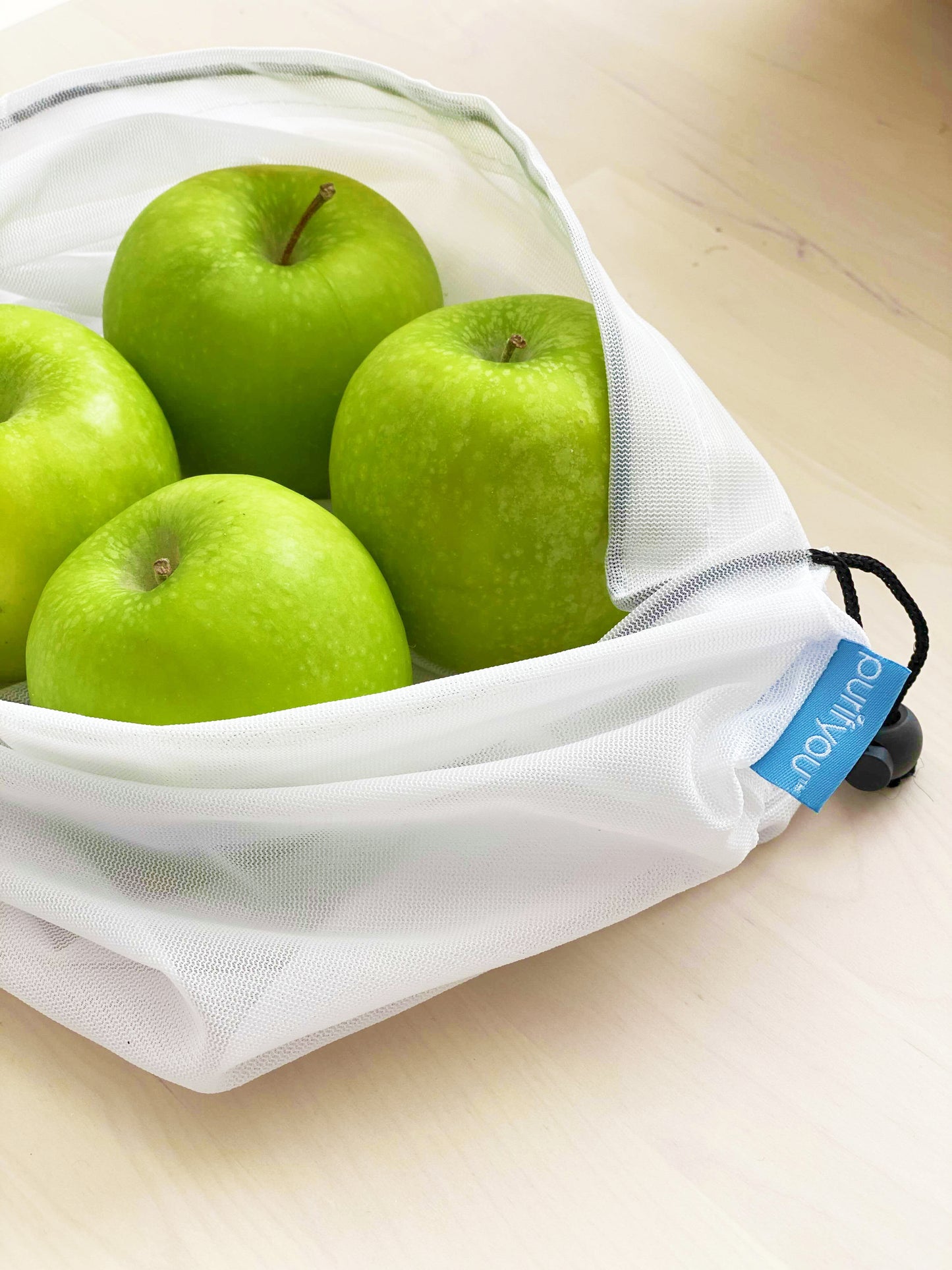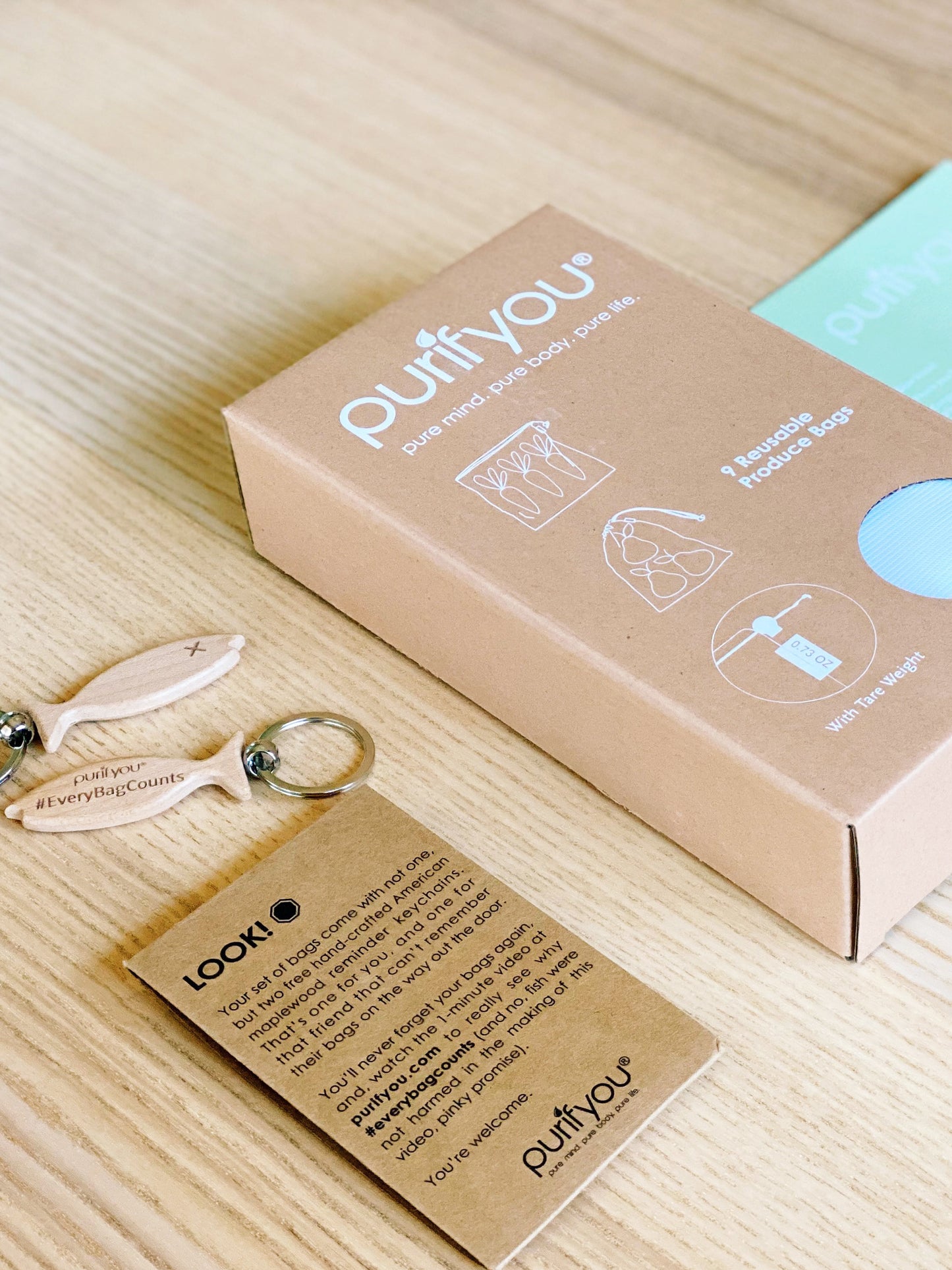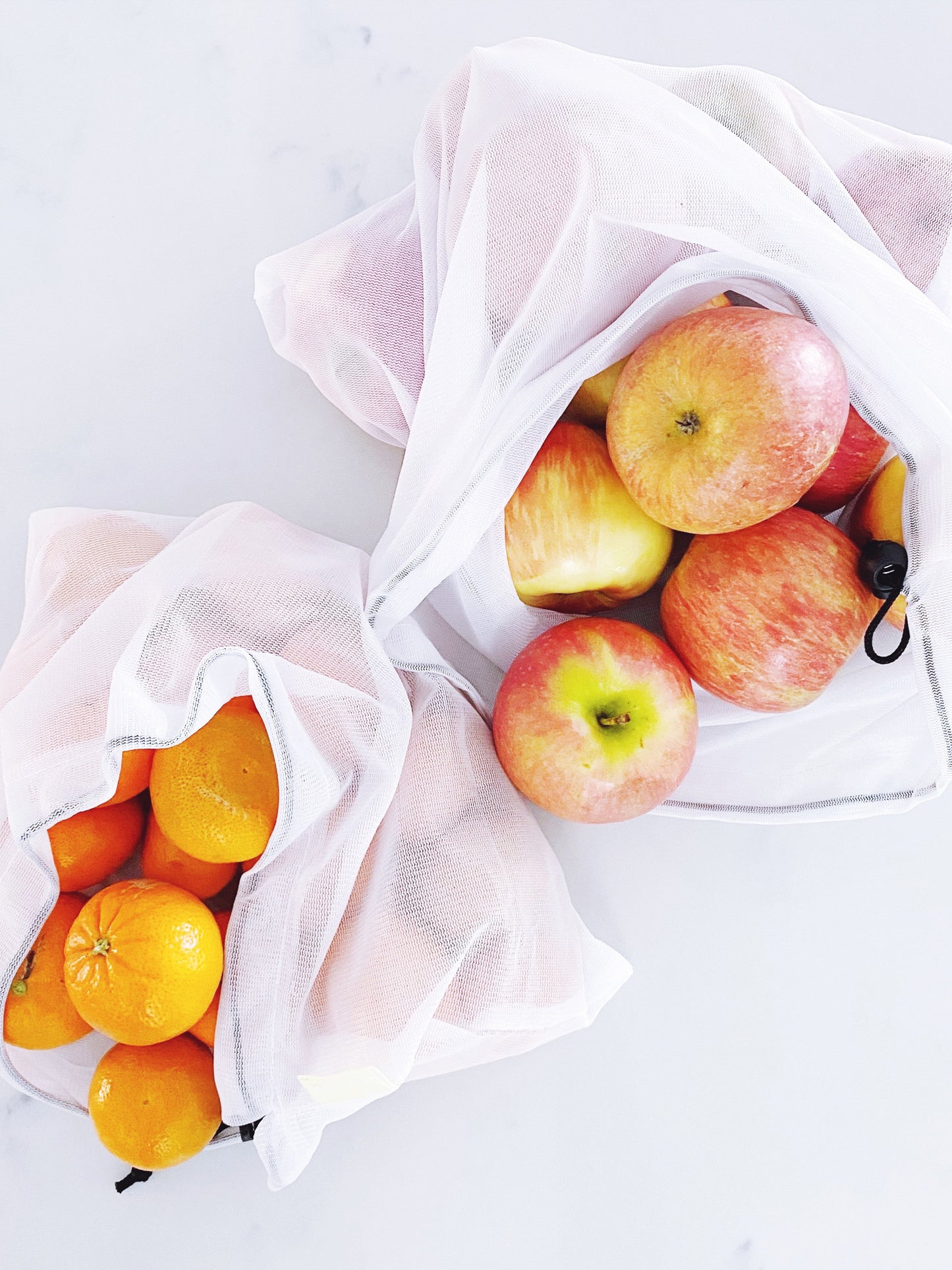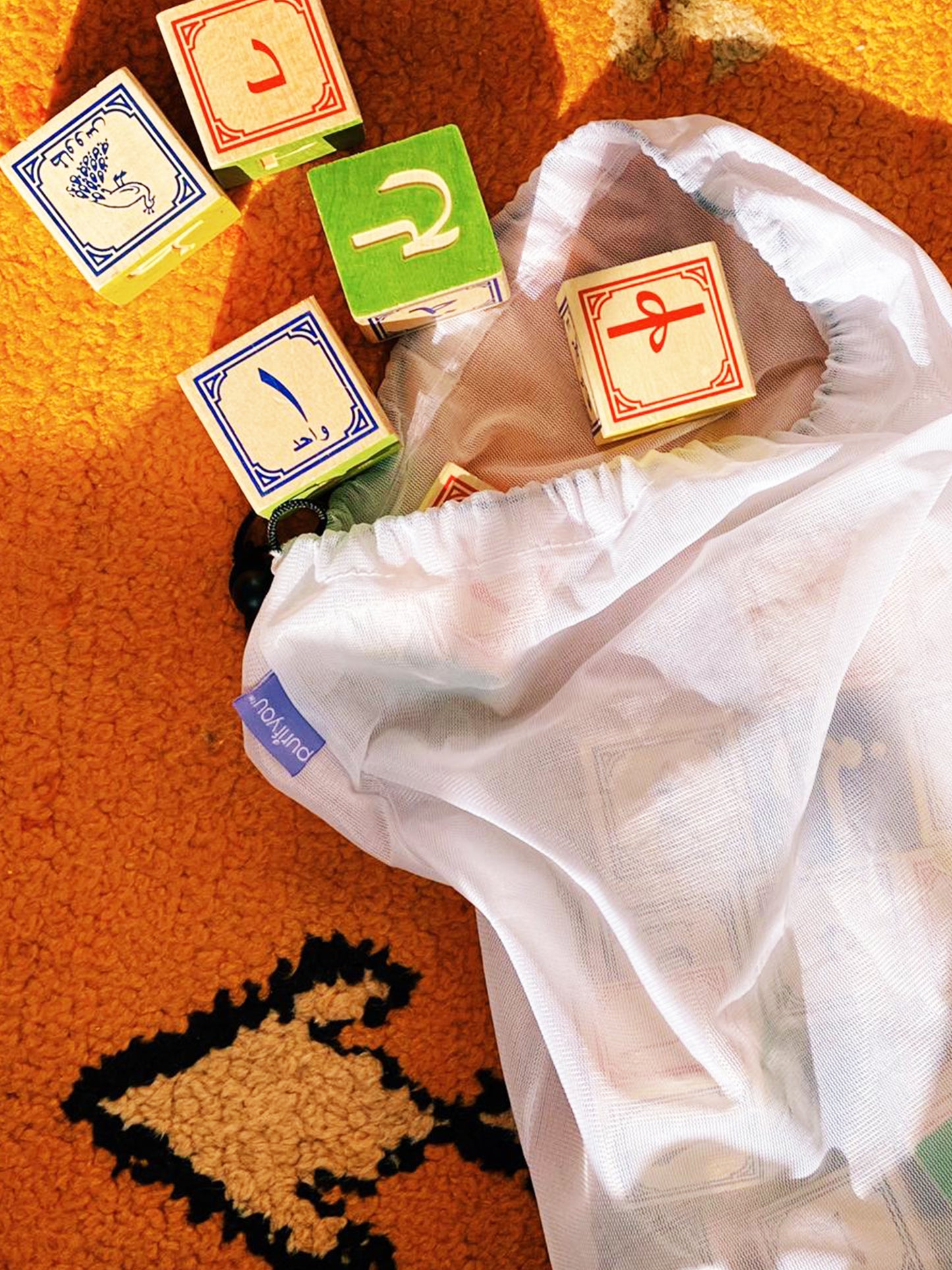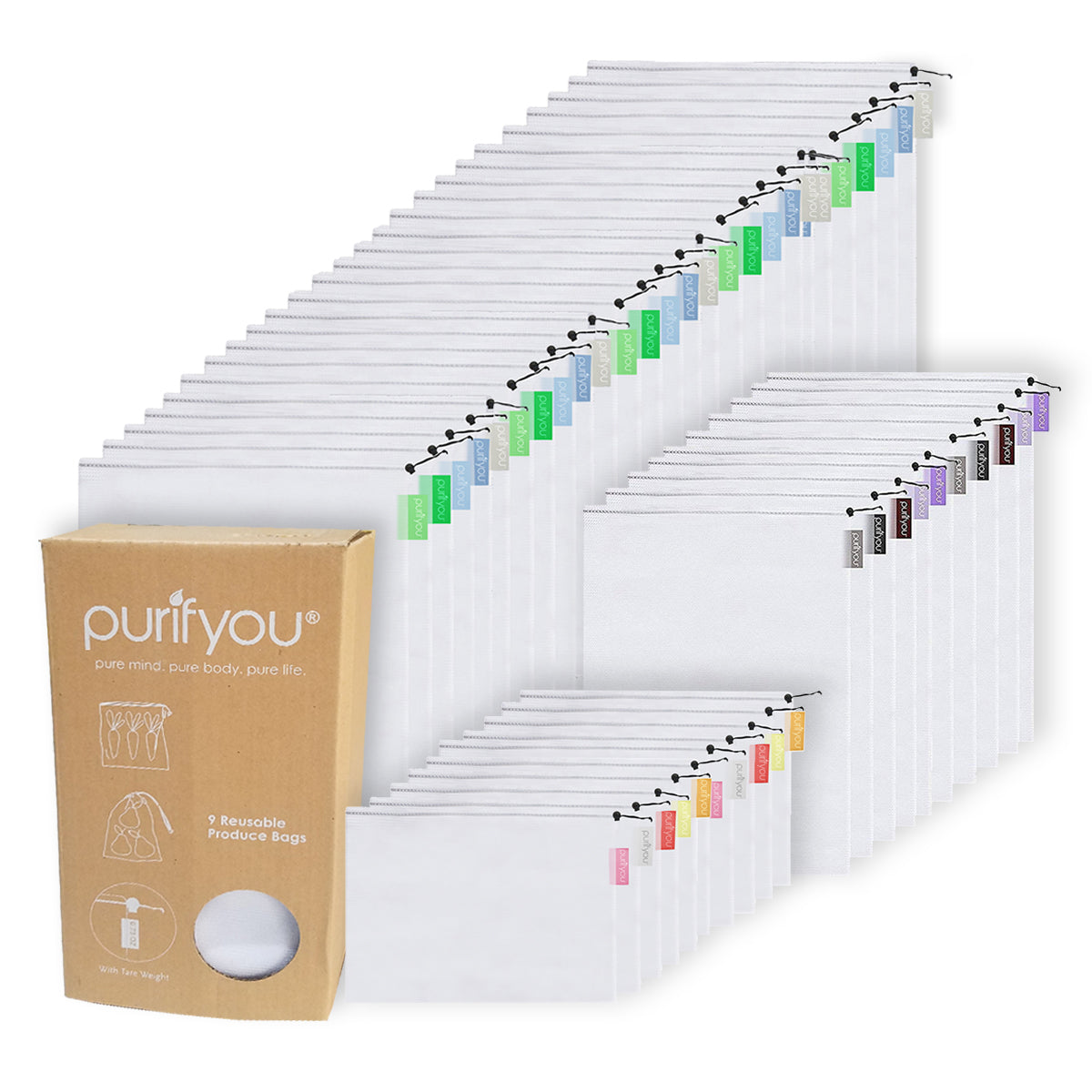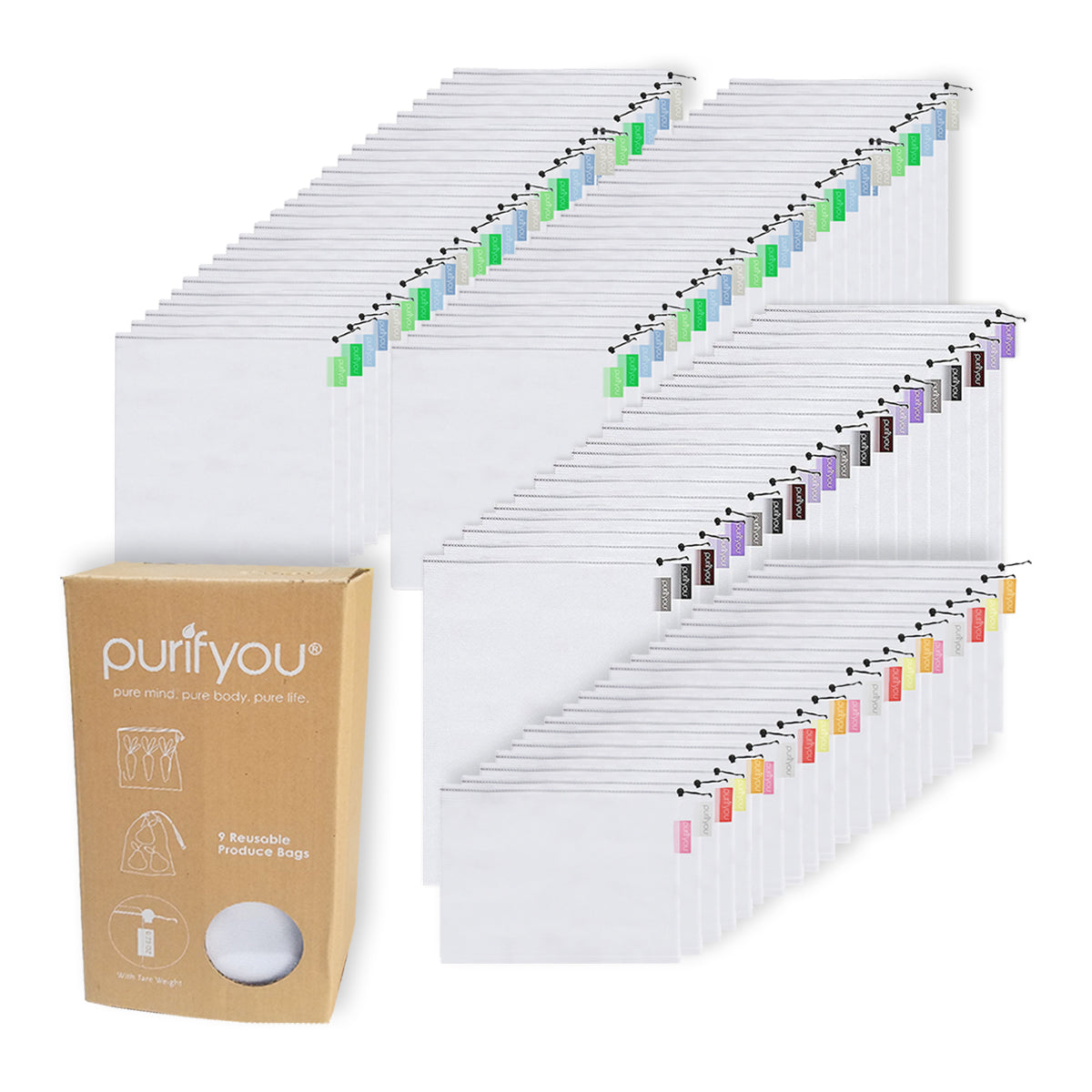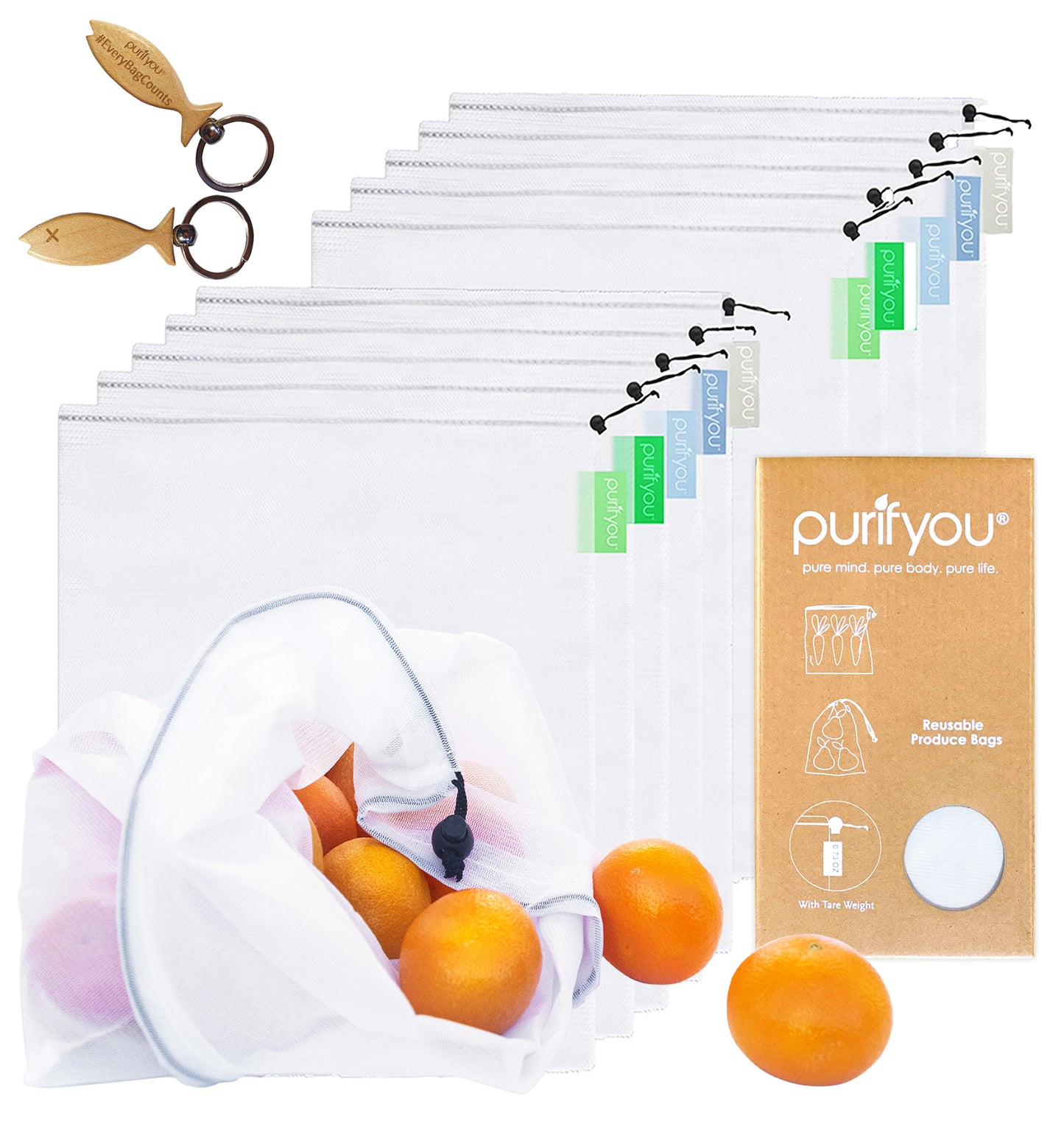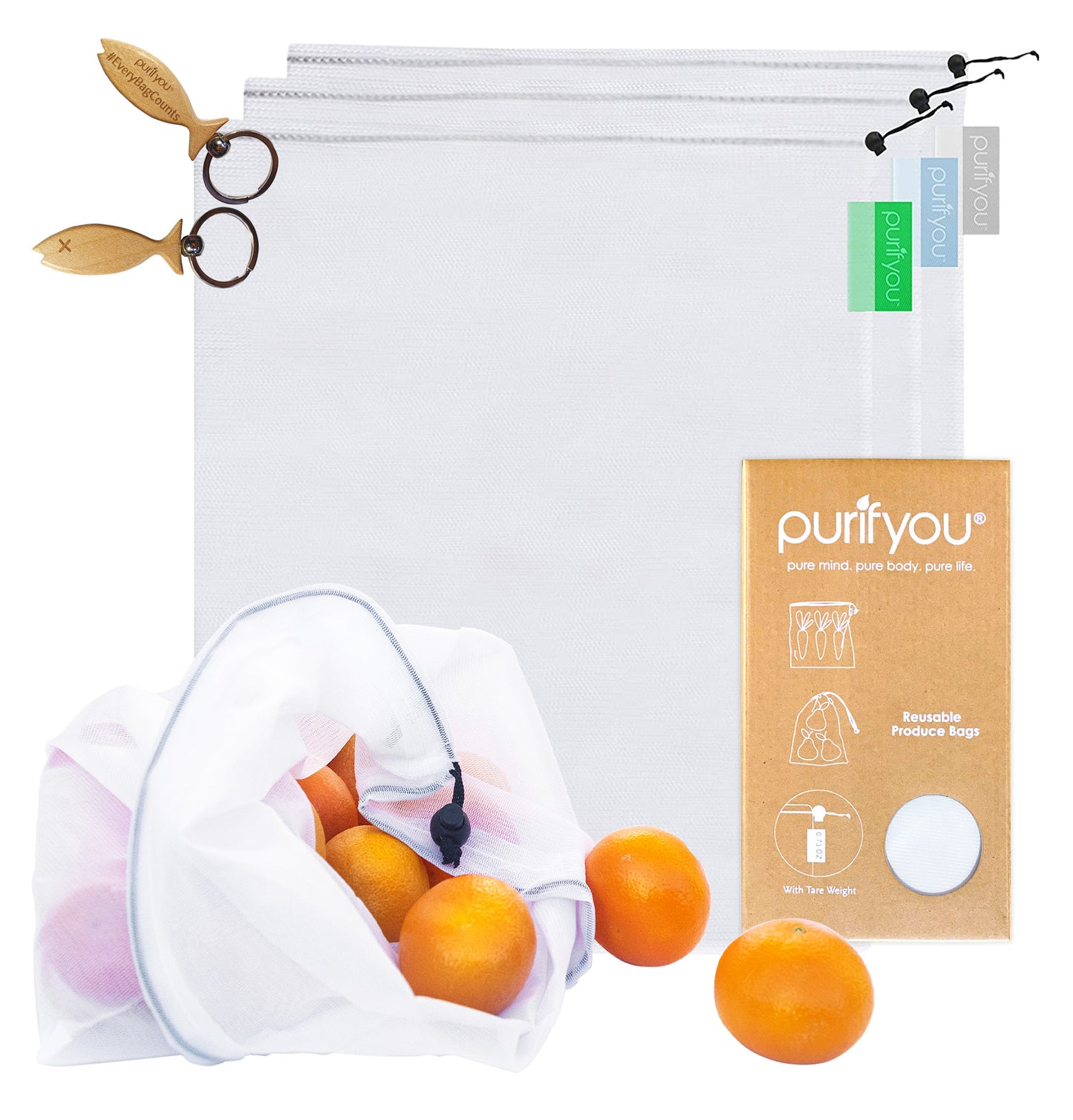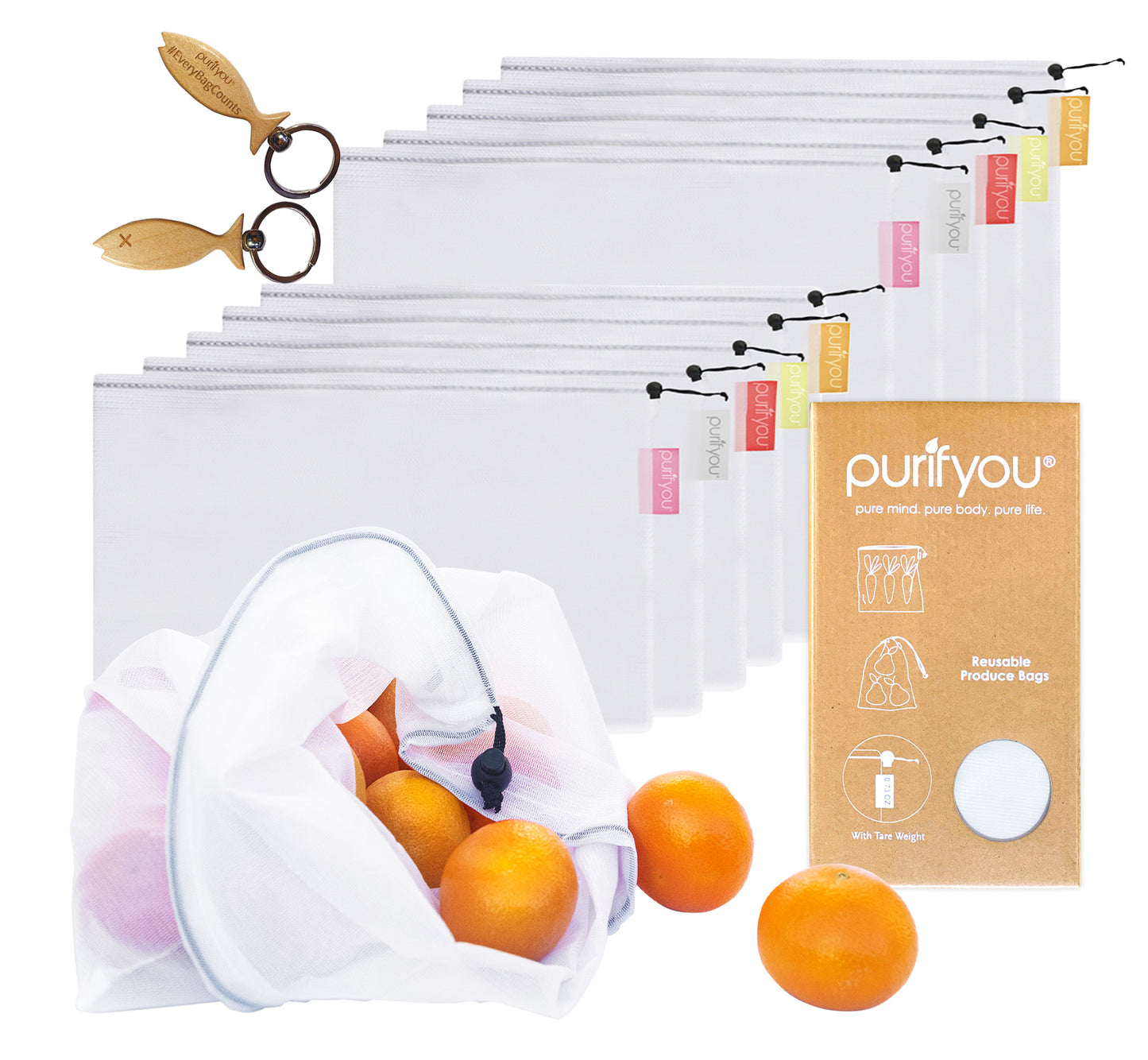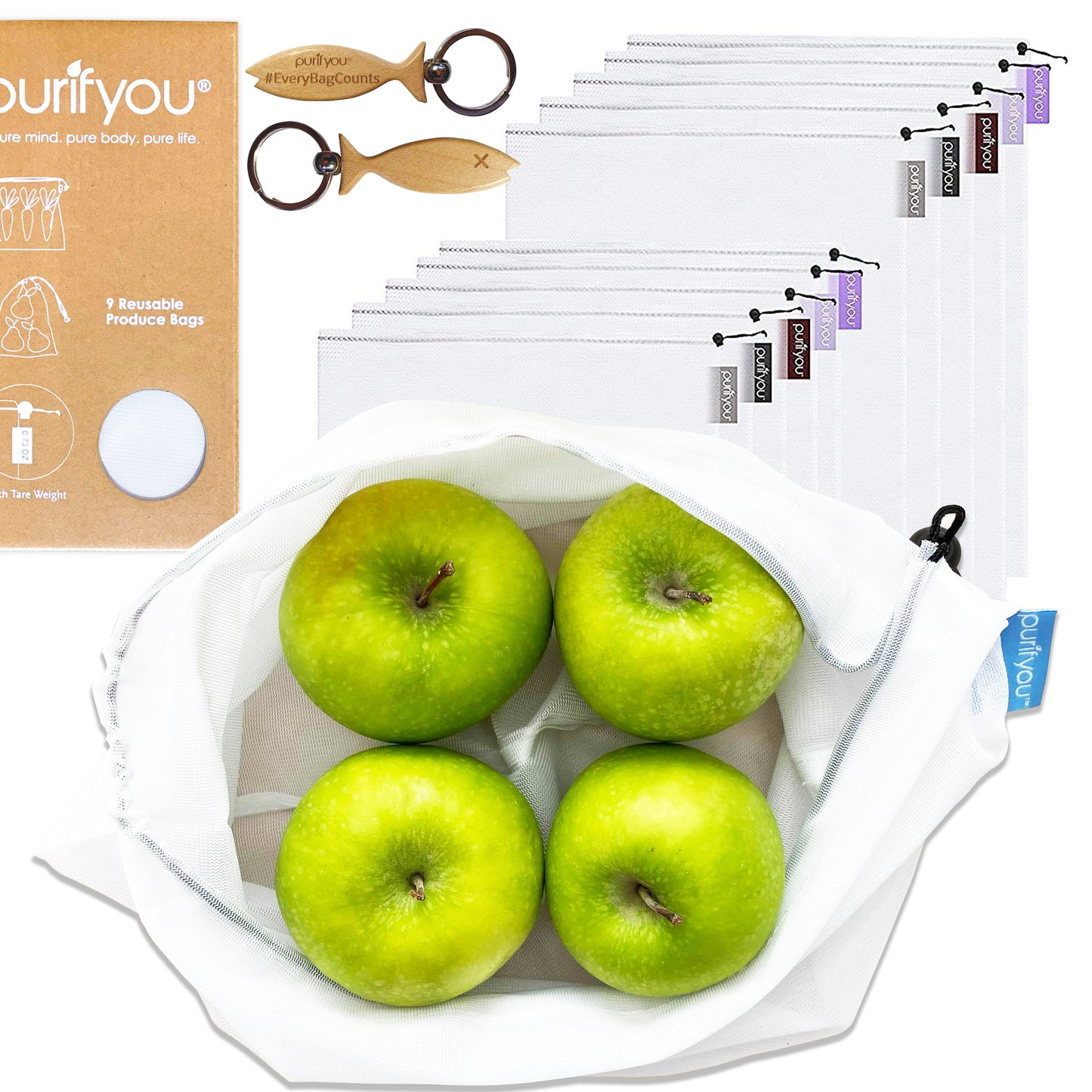 SAVE THE PLANET IN STYLE!
Save thousands of single-use plastics that could kill marine life and pollute our environment by using the most durable multi-purpose bag on the market.
PROJECT: GIVE BACK
Every bag you buy doesn't only help save the environment, but also helps in our sustainability efforts worldwide! A portion of our sales goes towards promoting sustainable living across the planet.
Each set comes with:
FREE - 2 pcs. Fish Keychains
SIZES:
Small: 12x8 inches
Large: 12x14 inches
X-Large: 12x17 inches

SETS (MIXED):

Set of 9 - Small x2, Large x5, X-Large x2
Set of 18 - Small x4, Large x10, X-Large x4
Set of 45 - Small x10, Large x25, X-Large x10
Set of 99 - Small x22, Large x55, X-Large x22
Features:
✔ Food Safe - BPA-Free, Mercury-Free, Lead-Free, Phthalate-Free
✔ Fine Mesh Design - breathable - allows air circulation
✔ Double Stitched - extra durability
✔ Drawstring Bead-Lock - easily secure your bag and its content
✔ Unique Tare Weight Tags - conveniently shop without getting charged for the weight of the bag
✔ Machine Washable (Mild Setting, Hand Wash Cycle)

Cloth Material: Polyester Mesh Fabric
Drawstring Lock: Plastic Bead
America's Test Kitchen Knows
Had been wanting produce bags for awhile. Got 2 sets from ATK recommendations and LOVE them. Have used every week and had to wash one. Came out like new. Highly recommended. Would make great gifts too
Great, durable product!
My household has been using these bags every week for three years and they still look as good as new! Great product and I love thinking about how many plastic bags we've avoided using in that time!
Fastest service ever
I heard about these bags on America's Test Kitchen and wanted to give them a try. I've been trying to find ways to eliminate plastic. I can't wait to use these bags the next time I go grocery shopping, (and I'm super I'll find many other uses for them). I love the variety of sizes and the high quality of the bags. What I especially loved was the amazingly quick delivery - ordered on Saturday, they arrived on Sunday - WOW! Even faster than Amazon Prime 😀
These bags rate 10+ stars!
Happened across these searching for, amazingly, produce bags. So glad I found, bought, gifted multiple people, rebought more....you get the picture. They go everywhere-grocery store to buy and garden to harvest produce; then home to store produce and strain grated veggies, fruits and nuts. I bought the poly bags, which are exceedingly well made and wash like a dream, dry in minutes. I label my own produce in the market and the labels stick well enough to get through checkout, then pull right off. I use the smallest bag as my 'purse' on those rare occasions when I venture out. Credit card, driver's license, phone, a bit of cash fit perfectly, than the bag goes right into the washer upon return. Easy peasy. I really like them-can you tell?
Hey, Shari! So awesome to hear. Our bags are definitely versatile and multipurpose. So glad you love them! ❤