Regular price
$14.97 USD
Sale price
$11.97 USD
Unit price
per
Sale
Sold out
Share
View full details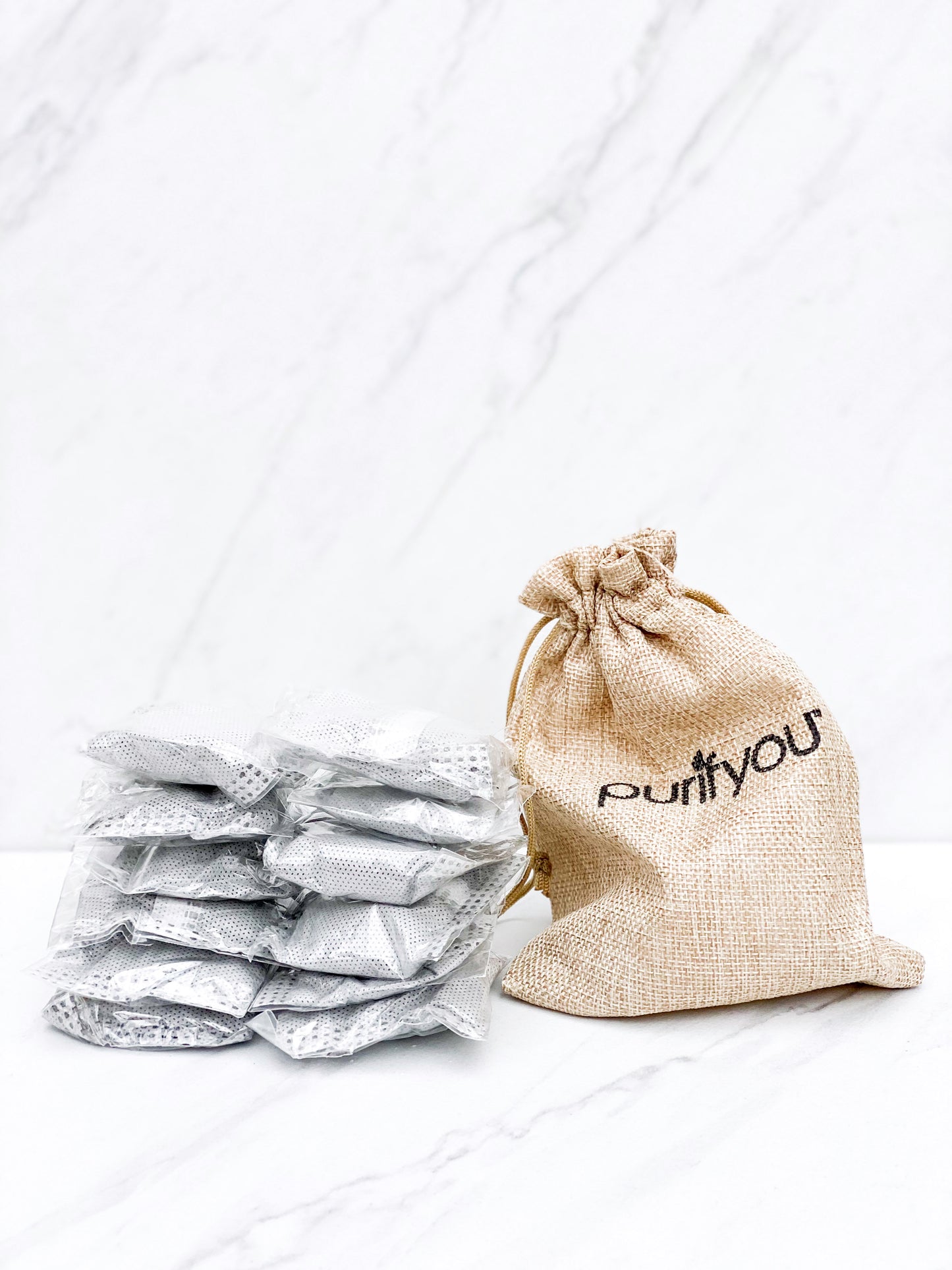 Breathe Easy and Say Goodbye to Stinky Odors Today
IT'S TIME to purify your life and home from stinky odors, with purifyou's all-natural odorless and hypoallergenic air purifying bags. Our deodorizers filter the precious air you breathe and work in all corners of your home, from the diaper genie diaper pail to your pet's favorite nap space.
PROJECT: GIVE BACK
Every purchase from us doesn't only help save the environment, but also helps in our sustainability efforts worldwide! A portion of our sales goes towards promoting sustainable living across the planet.
EACH SET INCLUDES:
12 pcs. Carbon Filters (2.87" x 2.36" - 20g each)
1 Drawstring Burlap Bag
Multi-Functional - Eliminate unpleasant smells
Designed to address unwanted odors, our bamboo filters are perfect for your diaper pail, shoe closet, and so much more.
Activated Carbon Technology
Made from Natural Moso Bamboo - Moso Bamboo is a highly renewable resource. Consisting of large-shaped porous granules and a 99.99% nitrogen purity level, maximizing odor elimination.
Rechargeable - Let it bathe under the sun
Our filters generally last between 12 to 15 days. To re-use them, put the filters in direct sunlight to "recharge" its odor-eliminating property.
SPECIAL FEATURES:
99.99% Nitrogen Purity Level - Maximizing odor elimination and not just masking odors like other deodorizers
10 times more surface area and 4 times better adsorption rate than regular charcoal
Has negative ionic charge that attracts odor and excess moisture in the atmosphere