Regular price
Sale price
$27.97 USD
Unit price
per
Sale
Sold out
Share
View full details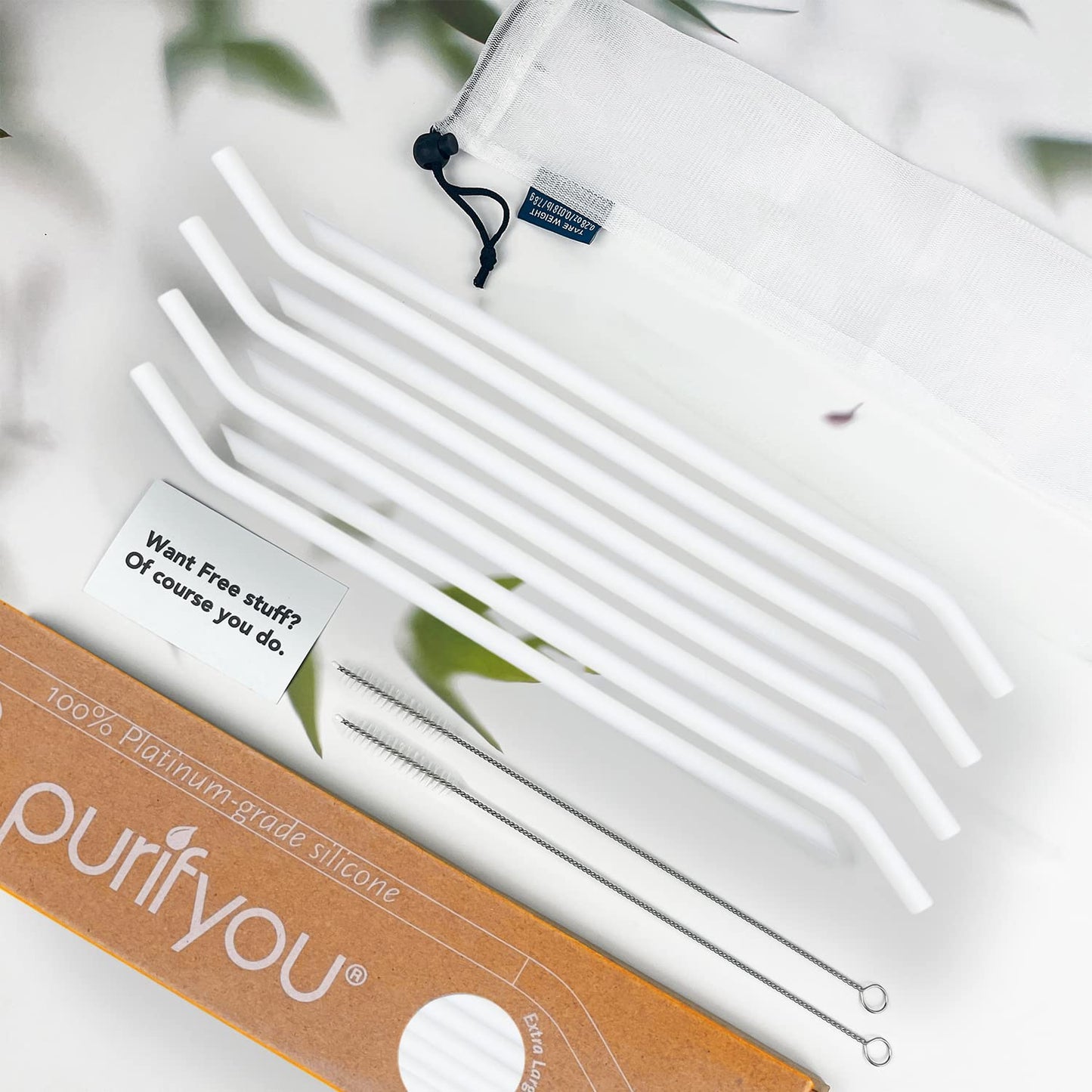 Enjoy your favorite beverages without compromising on safety and quality with purifyou's Platinum Silicone Glow-in-the-Dark Straws (Set of 8). Made from 100% platinum-grade silicone, these straws are pliable, gentle, and won't impact the taste of your drink. Great for kids and adults alike - say goodbye to the risks posed by plastic straws.

• Unmatched Convenience: The purifyou silicone straw's soft and flexible design makes it ideal for children and those who prefer a gentle sip. Whether you're sipping a hot or cold drink, this straw ensures a delightful experience.


• Safety and Longevity: Exceeding the safety benchmarks set by metal, plastic, or glass straws, it ensures your well-being. A pre-use wash in warm soapy water using the provided cleaning brush is recommended. Moreover, it's dishwasher-safe and stands as the most enduring straw available.


• Exceptional Versatility: Compatible with various drinkware like Stanley 40 oz Tumbler Cups, HydroJug, 40oz Reduce Jugs, Mugs, Tumblers, and even 64 oz half-gallon water bottles, including purifyou glass water bottles, thermos containers, tumblers, and virtually any type of drinking cup or glass.


• Top-notch Quality: Comprising 100% platinum-grade silicone, it won't taint the flavor of your beverage. Its pliable and gentle nature eliminates concerns about dental damage or child safety, distinguishing it from stainless steel or plastic straws.


Why Choose Platinum Silicone?
Not all silicone is made equal. High-purity platinum-cured silicone stands as the purest and most secure form of silicone, employed in sensitive industries such as pharmaceuticals, biotechnology, injectables, and food production.