Regular price
$24.99 USD
Sale price
$18.97 USD
Unit price
per
Sale
Sold out
Share
View full details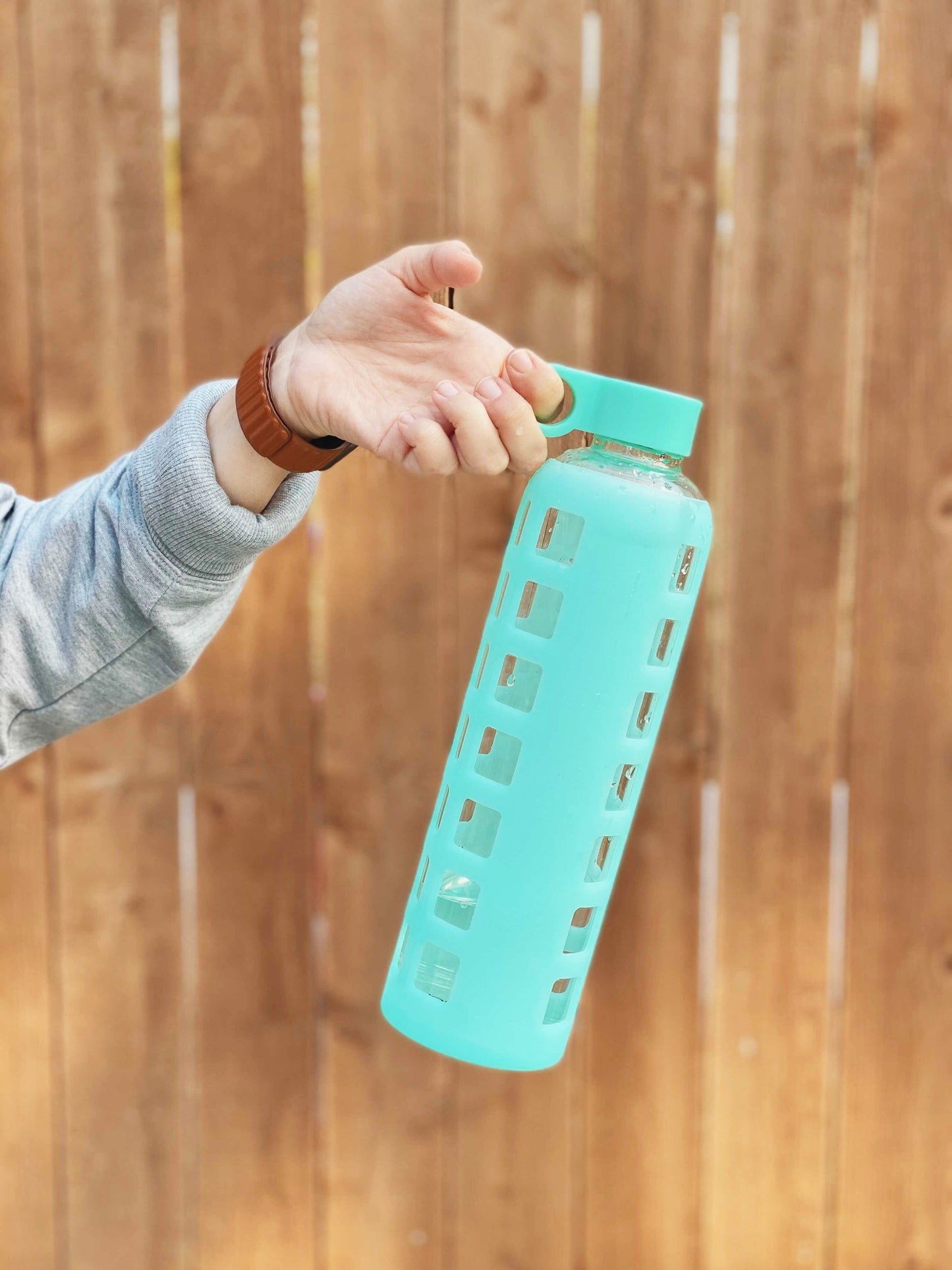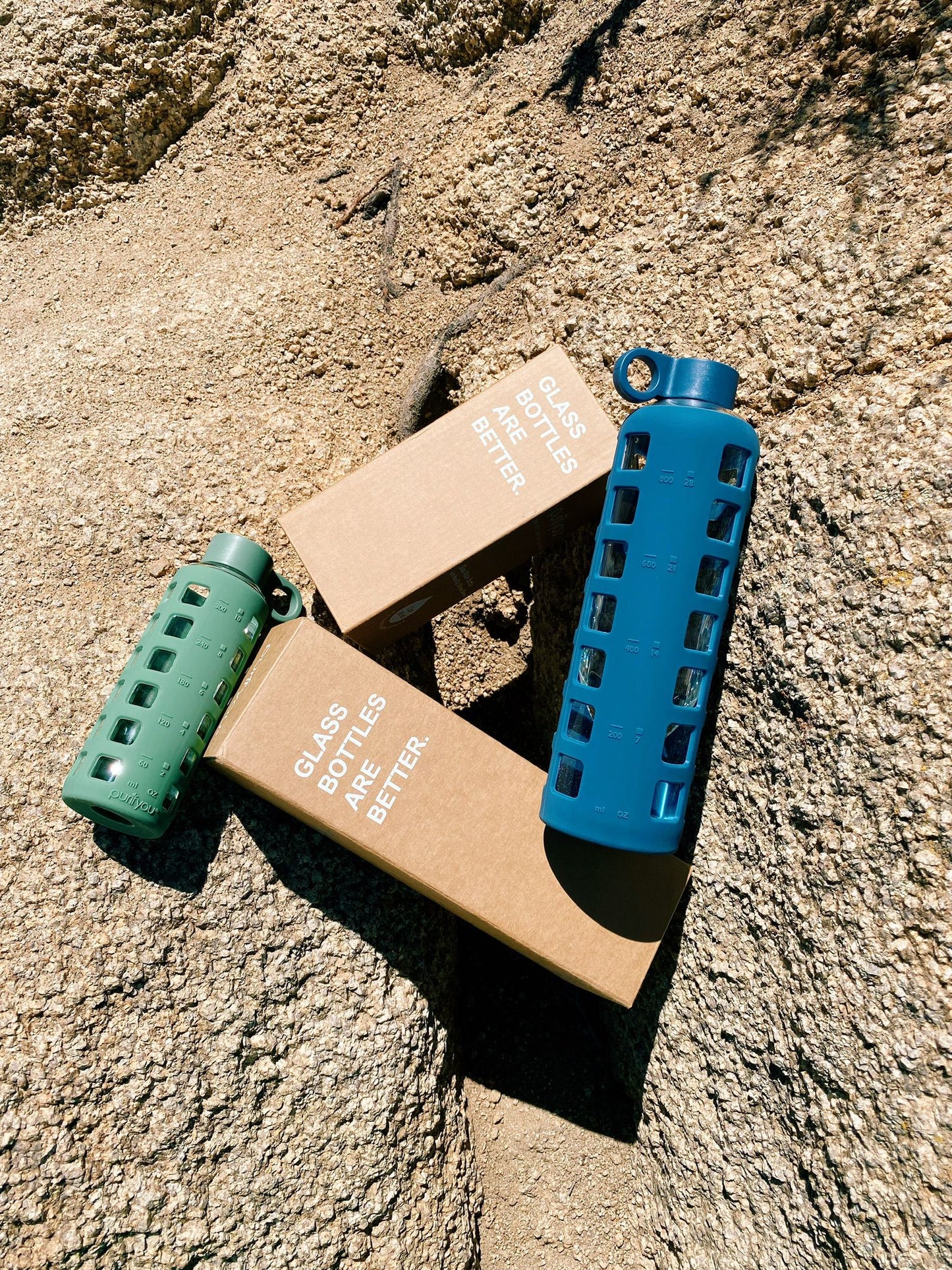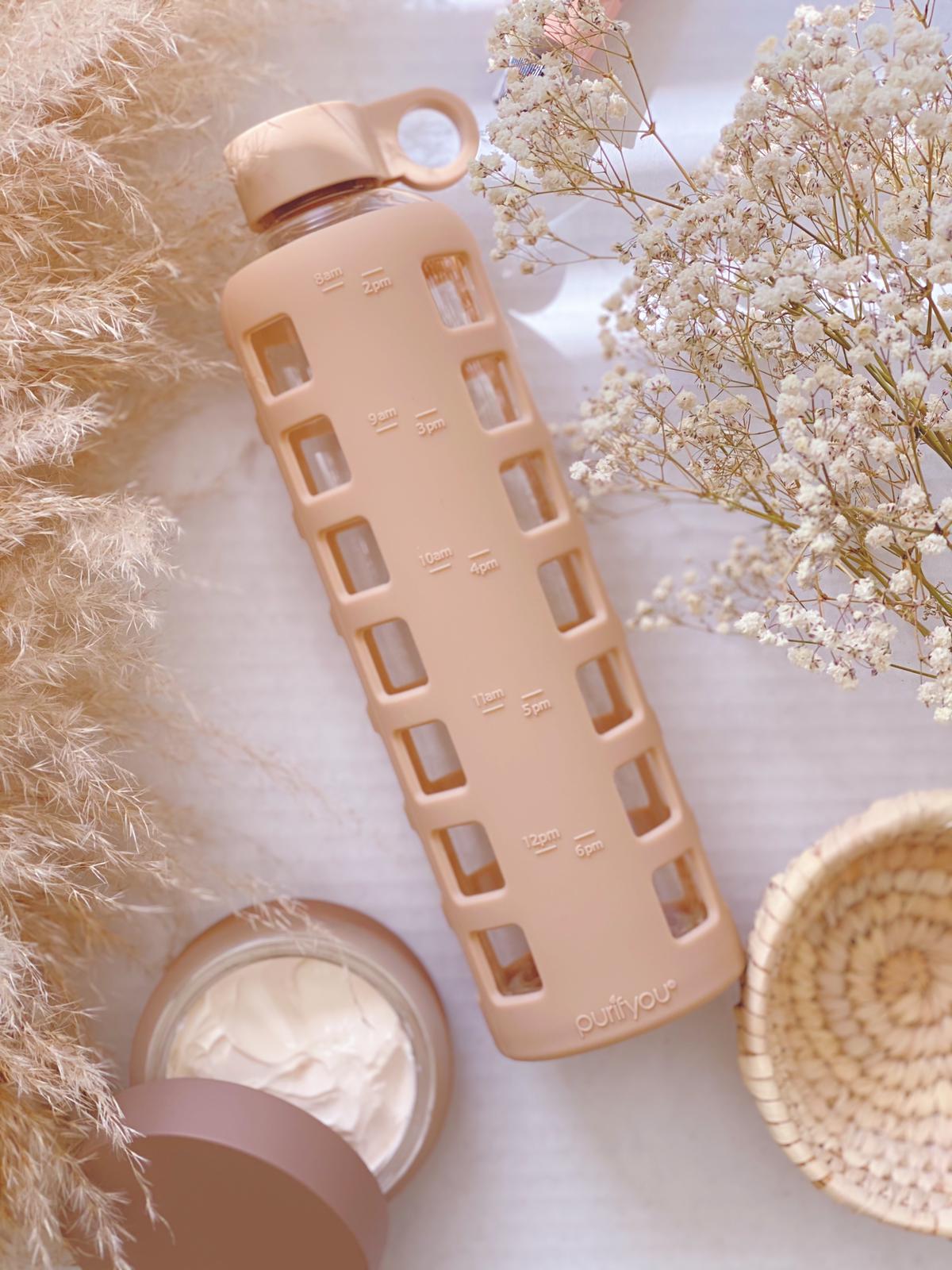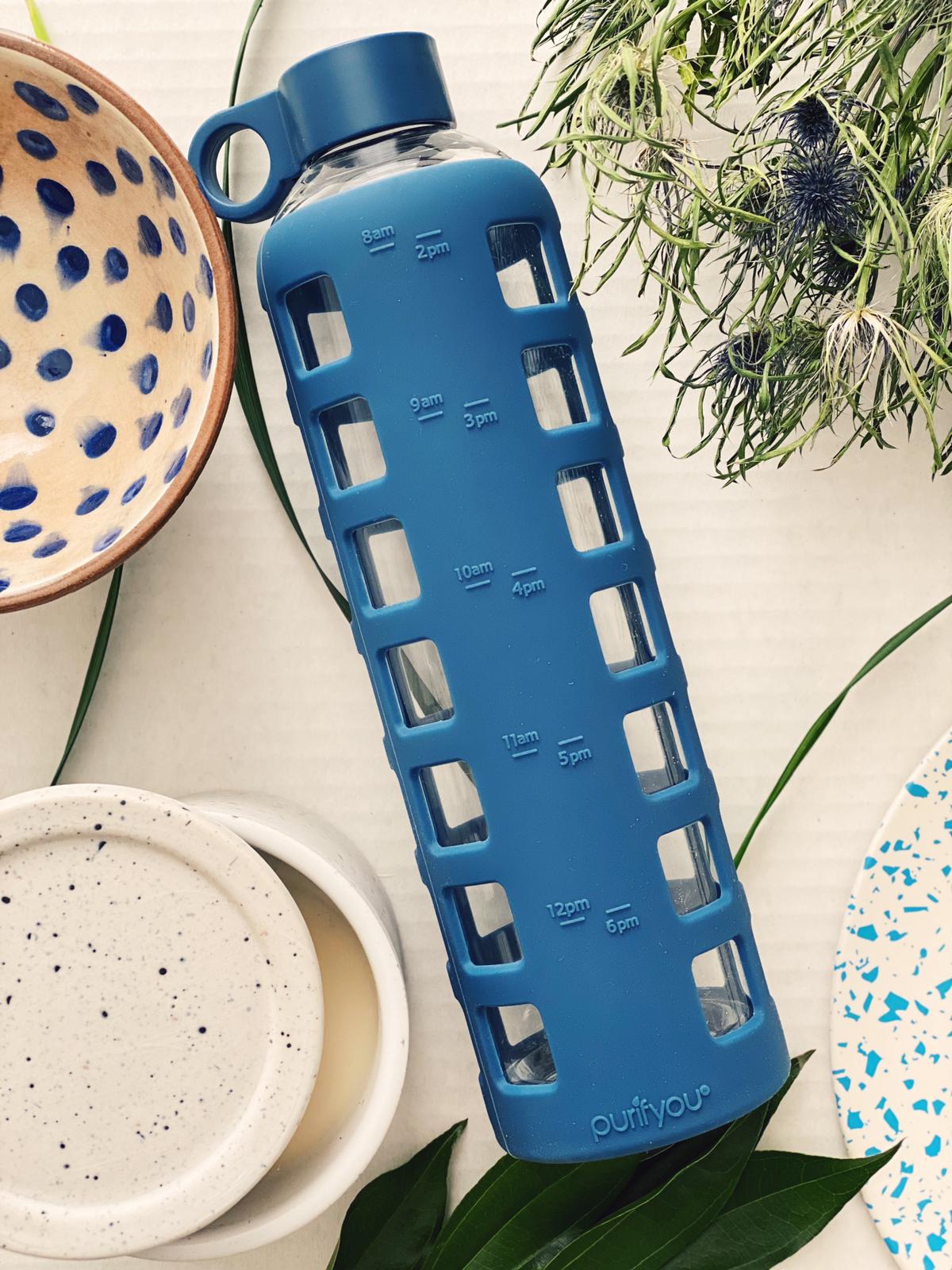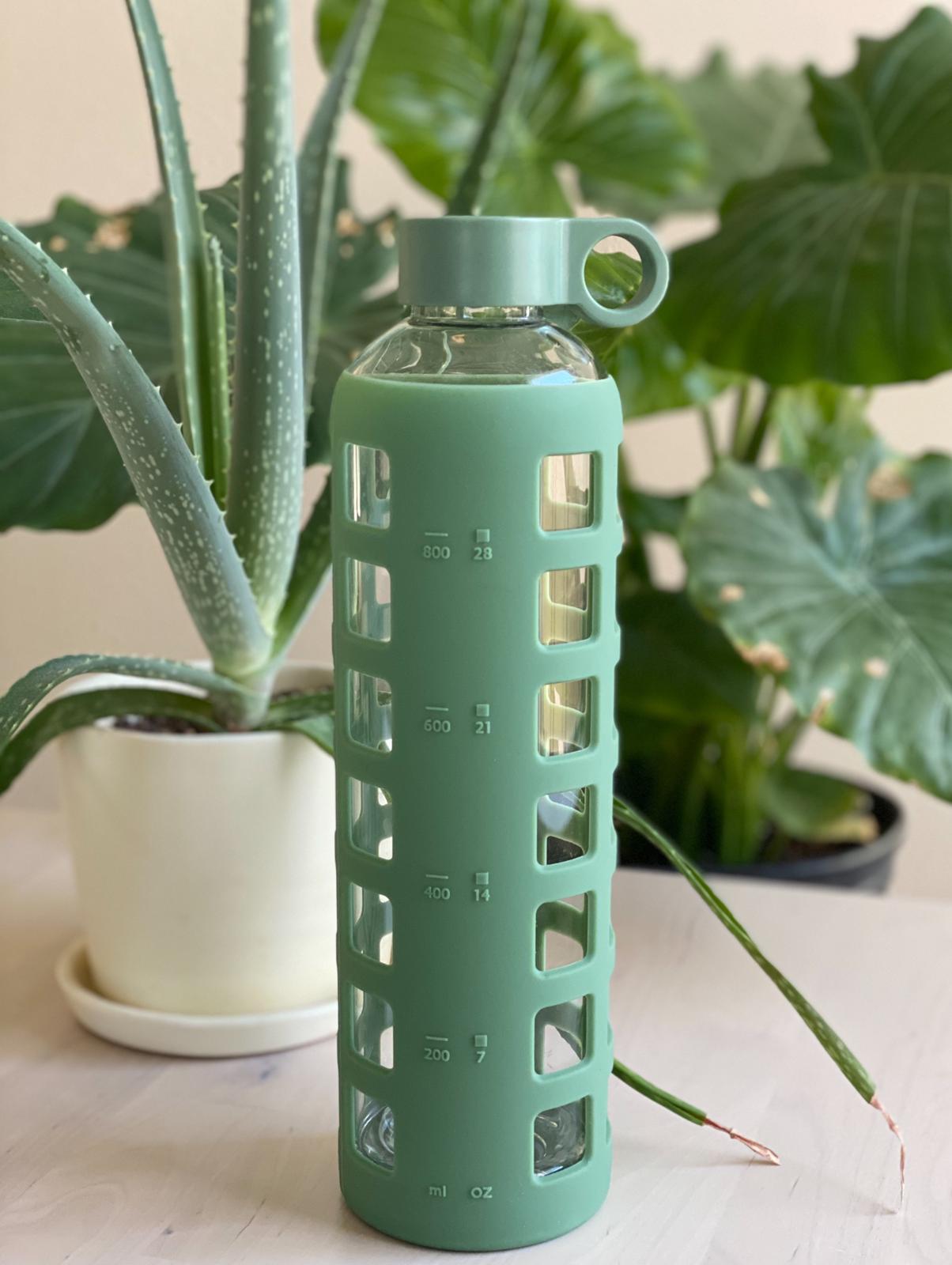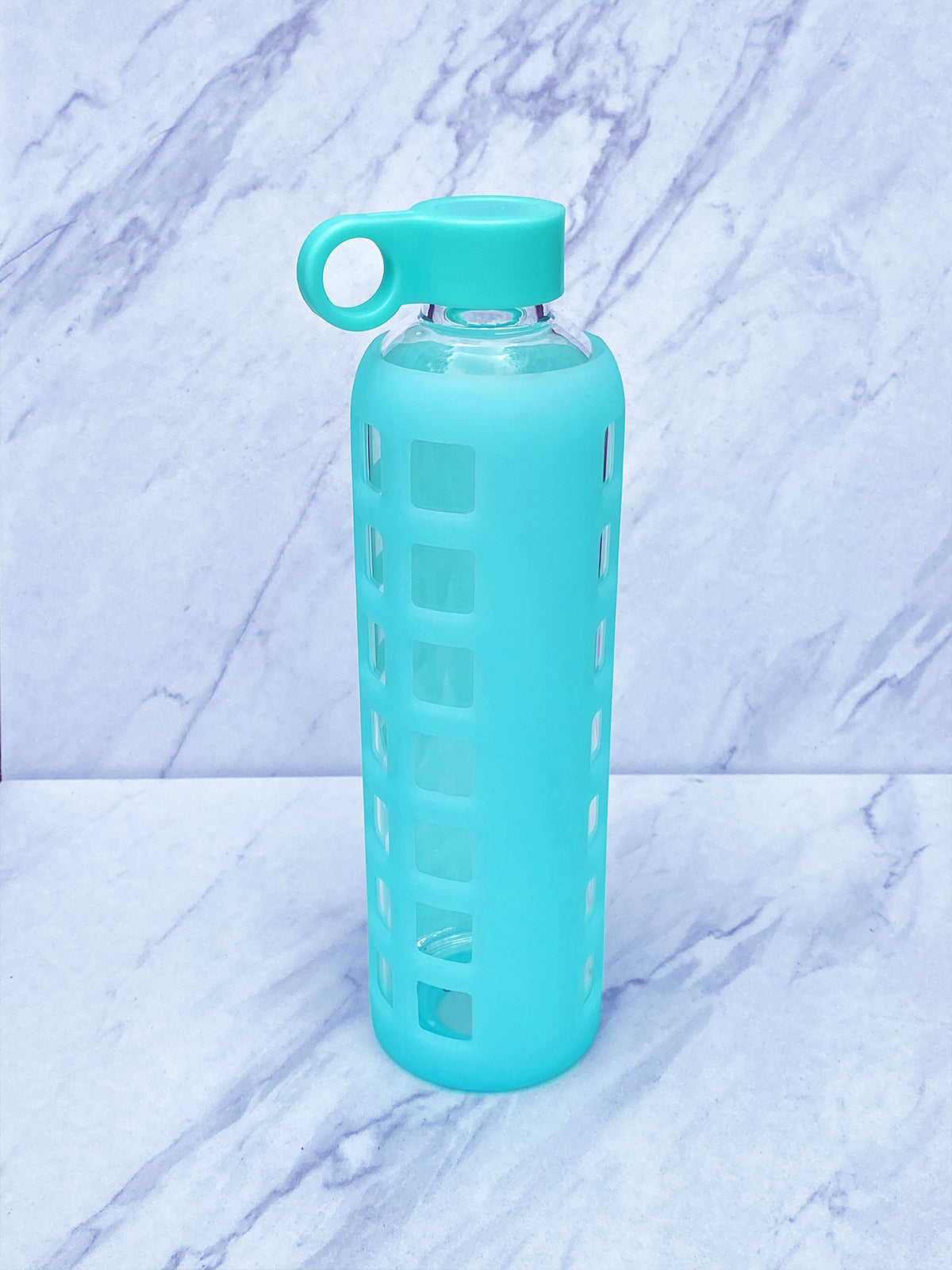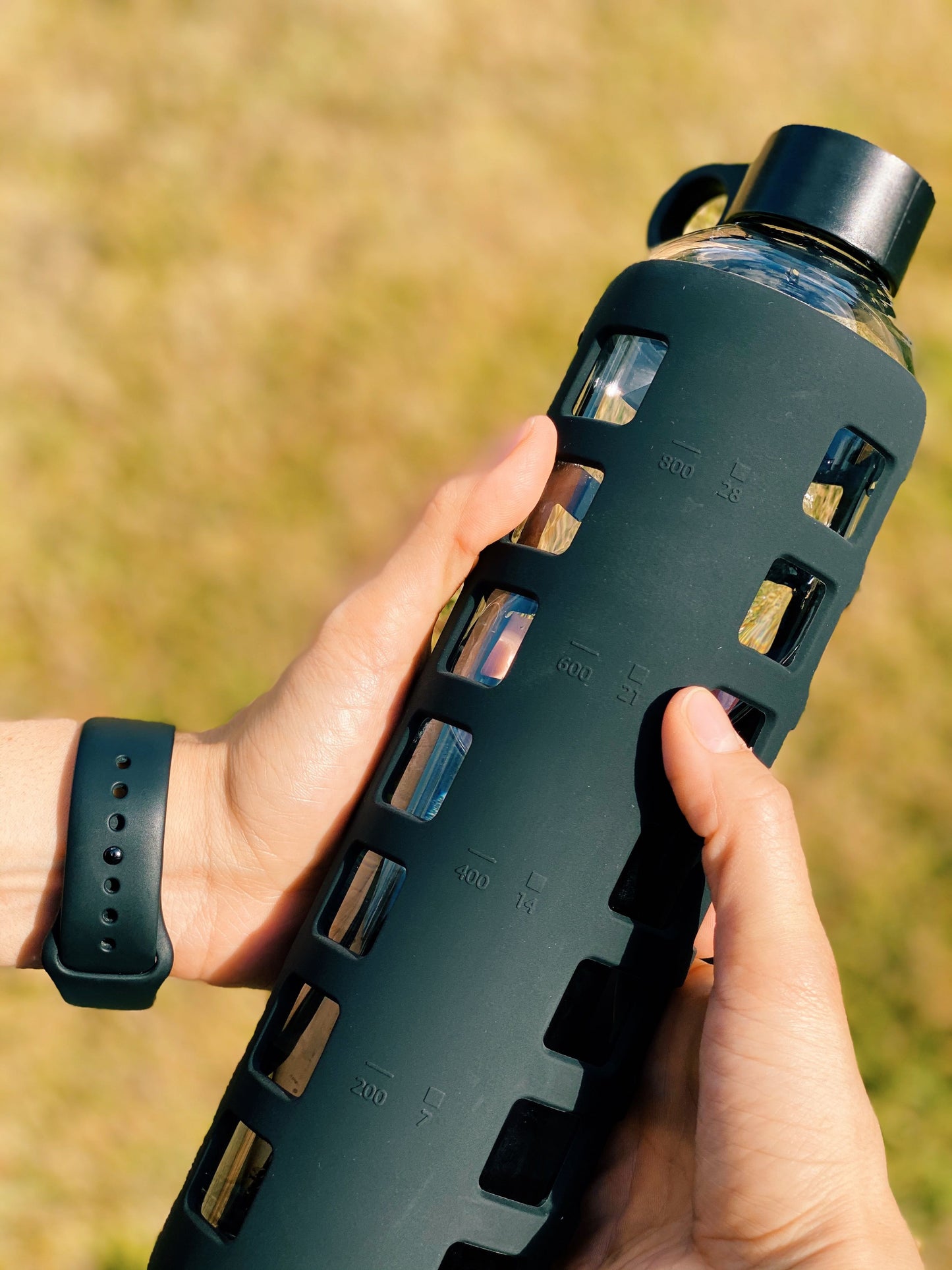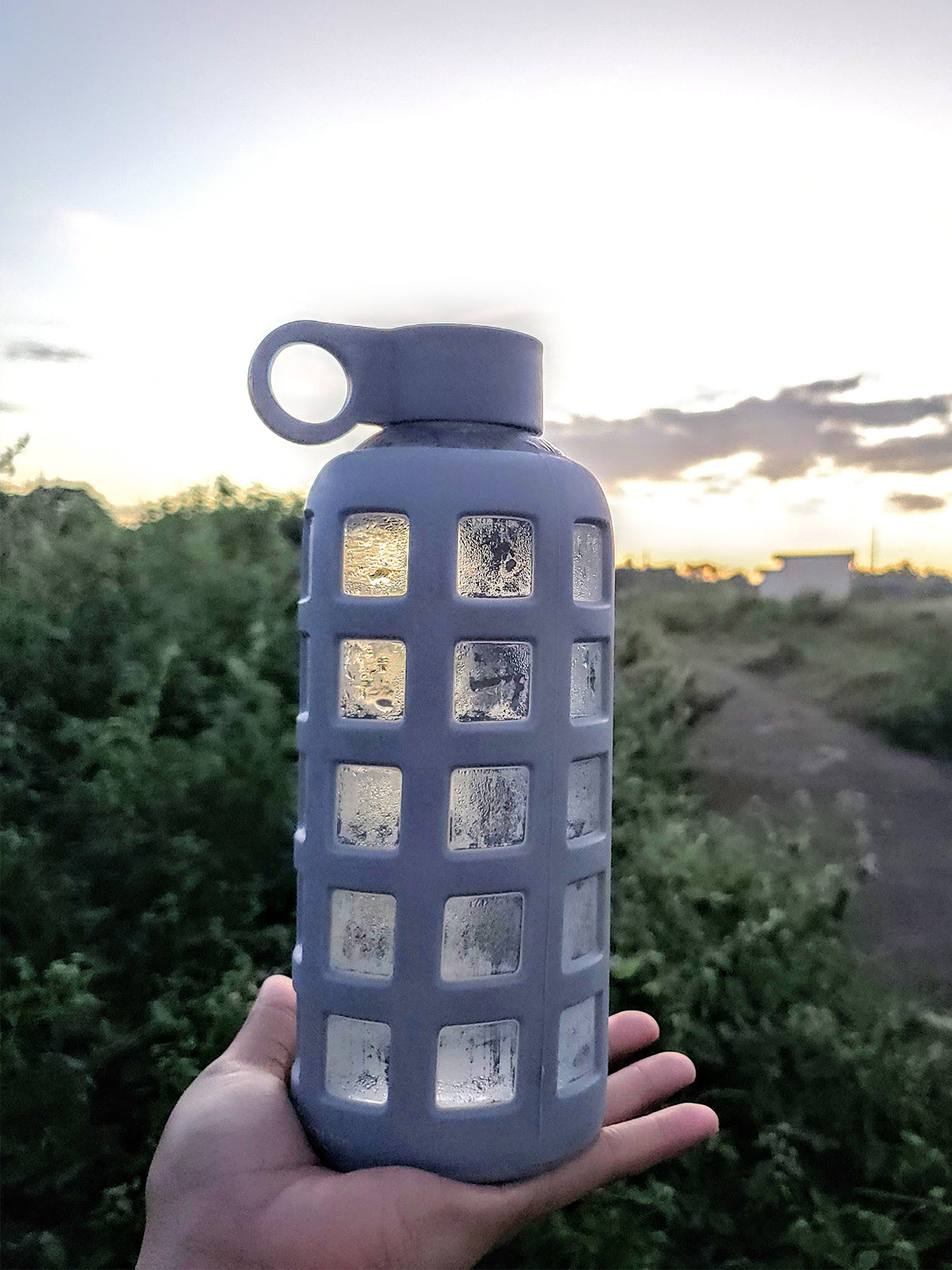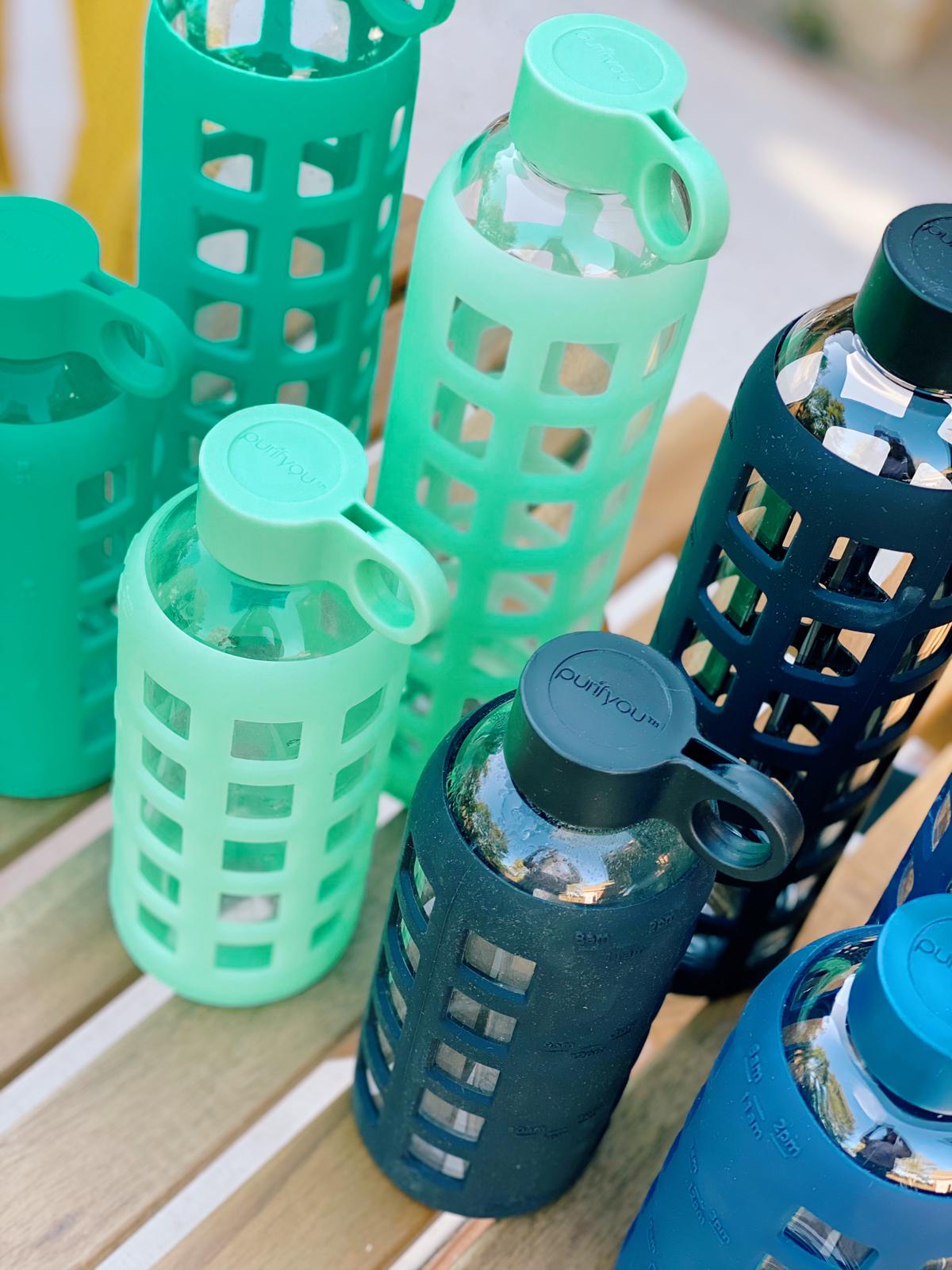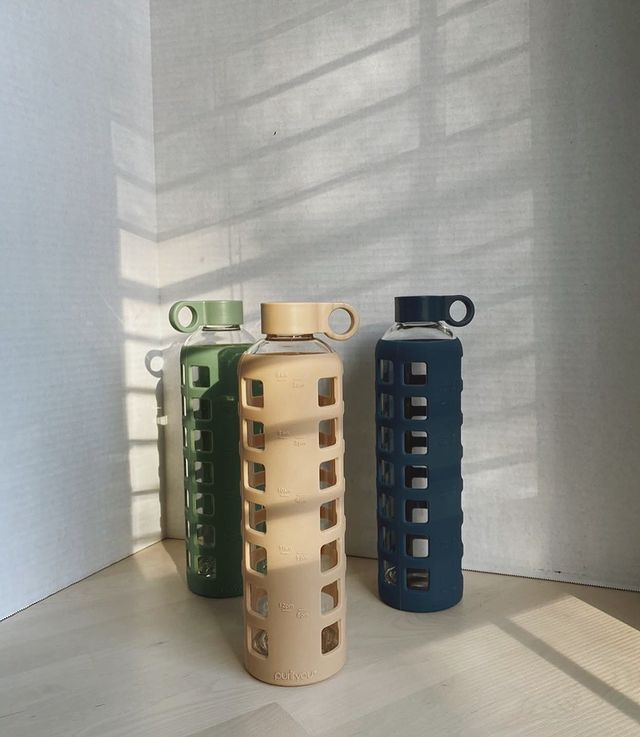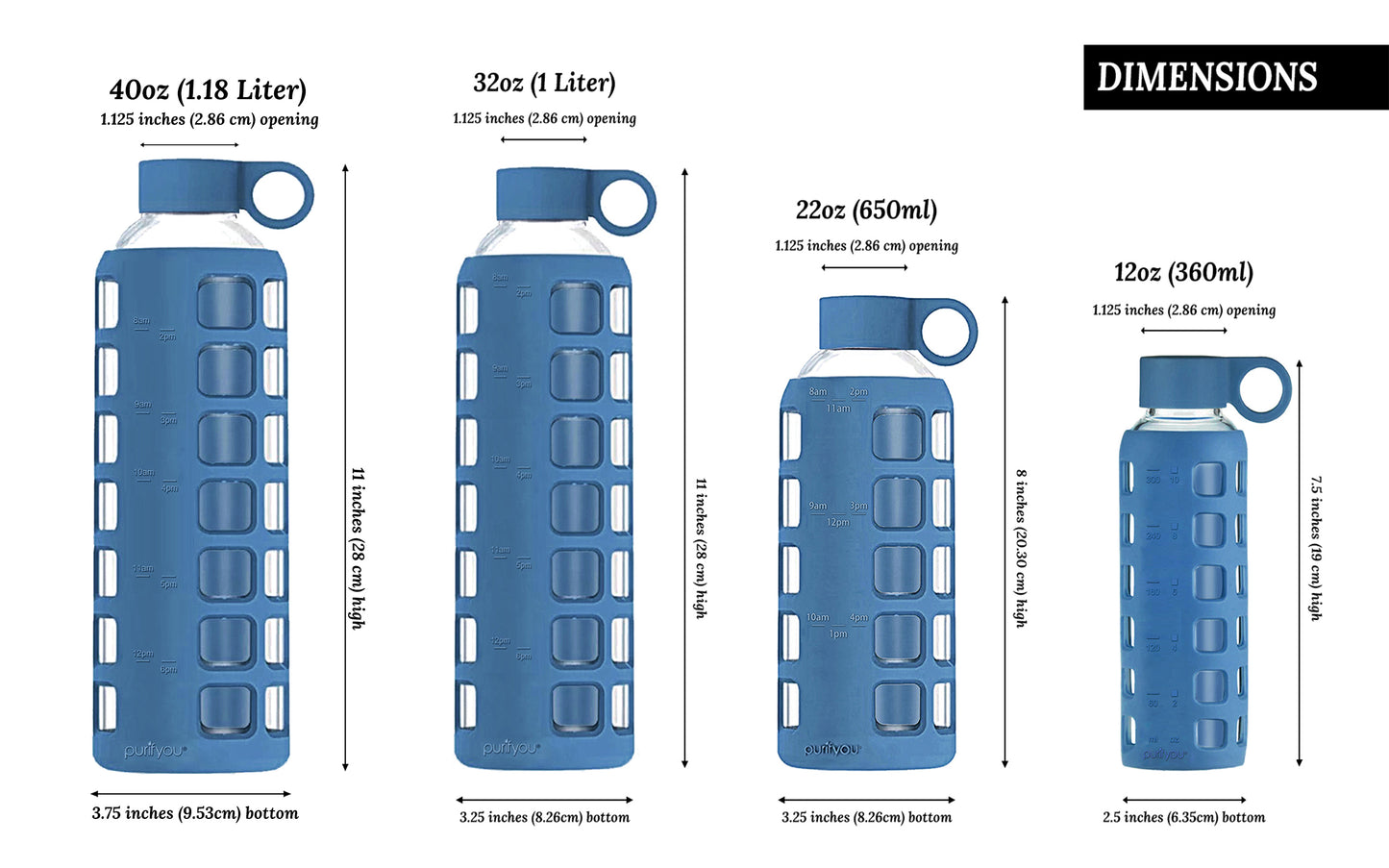 Meet Your New Favorite Water Bottle - Made For Nature, Made For You!
Our versatile lineup of glass water bottles is perfect for every scenario - whether it be hiking, camping, the beach, the gym, at home, or in your office, these bottles are your perfect daily companion. This simple-looking bottle improved over the years based on customers' feedback and packed with helpful features that will keep you easily hydrated throughout the day.
PROJECT: GIVE BACK
Every purchase from us doesn't only help save the environment, but also helps in our sustainability efforts worldwide! A portion of our sales goes towards promoting sustainable living across the planet.
BOTTLE SIZES:
12oz(360ml) - 2.5x7.5"
22oz(650ml) - 3.25x8.5"
32oz(1L) - 3.25x11"
FEATURES:
Thermal Resistant - made of high tempered Borosilicate Glass (same as pyrex)
Time & Volume Markings - to help you track your water intake and keep you hydrated throughout the day
Protective Silicone Sleeve - food-grade silicone, to offer extra impact protection, easy-grip, and no slips
O-Ring Handle - sturdy, easy carry
Balanced Opening - wide mouth opening that fits ice and fruit but is also narrow enough to drink without drenching your new shirt.
100% Leak-Proof - perfect fit bottle caps with stainless steel lid interior, keeping liquids sealed while also preventing contact with plastic
NOTE: Our Glow in the Dark Variant is the lightest of our shade so the time and volume markings are slightly harder to read compared to the other colors we have.

IMPORTANT: The maximum level of water that you should fill in your bottle is until the top of the silicone sleeve only before sealing the cap

Love ours, but…
We've had our bottles for almost two months. I love my 32 oz bottle & my husband loves his 40 oz bottle. Unfortunately my husband's lid lost its gasket some point within the first month so it did leak 1 or 2 times when sideways in the car and in his bag. I meant to reach out to customer service but got busy—then as we hit the two month mark his cap cracked after falling and hitting our wood floor.
I see caps are sold for $5 plus $5 shipping I just wish perhaps the first replacement was free of charge.
Customer service
They went above and beyond anything I could've thought. The most amazing customer service. I have not received my order yet but I'm sure it will be beyond expectations
High Quality glass bottle makes drinking water fun!
I am thrilled with my decision to purchase two glass water bottles from Purifyou. I purchased the 22 oz. size in Chinese Porcelain color. This was my first time trying out glass and I am glad that I did. These are sturdy and high quality glass bottles and lids with a silicone sleeve to protect and grip the bottle. I researched many, many companies prior to purchasing and Purifyou came out on top and the quality shows. I love the narrow mouth opening, perfect for drinking without spilling, and the o-ring on the cap that makes the bottle easy to carry. One of the main reasons I purchased this bottle was due to the high quality and a stainless steel cap interior that does not have plastic coming into contact with your beverage. Purifyou customer service is excellent; responsive, prompt, and courteous with resolving issues. I worked with Lyka because I had an issue with one of my lids upon receipt and Lyka quickly and pleasantly shipped me a replacement. Thank you, Lyka! And thank you Purifyou for making this high quality sustainable product!
Glass Water Bottles
I got the 12 oz glass bottle because it fits the cup holder in the car. Then I also got the 20 oz bottle for during the day at home. Both are nice heavy glass and the silicon covers help to grip the bottle. I am very pleased with the quality of these bottles.
Sturdy Bottle
This sturdy bottle will be great to take to the gym with me! Fits inside my bag nicely!